Welcome to Anglesea
So do you want the good news or bad news first?
Ok let's get the bad news over with. This week Anglesea (& Torquay) have been hit with burglaries, but they are not your standard smash and grab robberies, we understand they were on strategic and researched properties. I must admit for the first time since I moved to Anglesea, I'm feeling a bit vulnerable. Even locking the house when I leave! Coming from Melbourne I was always super weary and stringent about my personal safety and security, I loved coming to a coastal town being more relaxed & knowing my next door neighbour keeps watch over me and the house I live in (Thanks Phil & Jen). Reality is that we all have to sharpen up security to our properties.
Here is the advice from our team and also the local police.
Don't leave keys hidden around your property
Key safes in particular are being cut into or pulled off the wall, so the intruders are letting themselves in (not smashing windows etc). We strongly recommend removing them!
Get better locks put on your doors and windows
Make sure your insurance is up to date
Install sensor lights around your home
Be aware of anyone sitting in cars in your street
If you are currently managing your own holiday rental, then be aware of your processes. Whilst I'm not trying to scare people or use this as an opportunity to promote our services as a business, I can reassure you that as a company we are a watchful eye on your homes. While we can't stop a break in at your property, as your local managers we can and will take immediate action in the event it is.
Now for the Good News….
Our team is growing in Anglesea, next week we welcome a new staff member and this takes our team to 4 holiday accommodation members, 1property manager for permanent rentals, Ben and I in sales and of course the director of first impressions Nicole! I'm so thrilled to be working alongside such talented and wonderful people.
Last week I mentioned we were heading off to AREC, where I thoroughly enjoyed this incredible real estate conference. As an industry literally every person operates differently. Some of the key take outs from the best operators comes back to personal values, which I absolutely love. I pride myself on aligning my guiding principles in both business and life.
Trust over transaction
Self-belief
Being authentic
Nice guys can & do finish first
Real Relationships
Value who you are and what you offer
Communication is paramount
Keep it real
Trust your instincts
Never compromise your soul
Be a resource, not a sales pitch!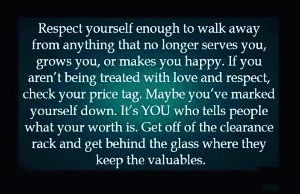 Have a great weekend, we are always here for you – Call any of the team for assistance.  Stay safe!
Regards
Kellie Saddington
Branch Manager
Ph: 0488 980 994 or kellie@greatoceanroadrealestate.com.au