In our industry our minds are always in blocks of seasons and holiday periods, where we have to plan ahead and be ready for a lot more people on our coastline & in properties. There are only 9 weeks to our high peak summer time, which kicks off from Boxing Day, although there is a very strong trend taking place from mid-December now so Christmas day can be spent on the beach!
With this in mind if you are wanting to be in a property for this timing of the year whether personally or you're an investor wanting to maximise revenue return from holiday rates, then you really need to be securing a property in the next 4 weeks! We often deal with short settlements coming into this time of year, mainly 30 days. Last year however we sold a very high end property with a 2 week settlement as they specifically wanted to have Christmas day in the beach house.
For purchasers, it's worth keeping in mind that solicitors / conveyancers and the banking sector do take a break over this time too, so this year it will be around 14th December. We certainly understand purchasing a property is a big decision and large amount of money, however if you have been sitting back and missing out on properties, then it's time to change tactics!
One of the craziest things I hear from buyers is they tell me to call them when I get an offer on the property they are interested in! So they would rather compete with another buyer and push the price up instead of being in a strong position being the only person we are negotiating with. I don't understand this logic, those buyers usually end up missing out on the property they really wanted because they didn't act quickly enough.
For any existing owners that rent out their properties for peak season or simply have family and friends stay, it's time to freshen up homes and that means getting work carried out after a dormant winter. Again keep in mind that our local trades get booked up, so worth acting now on getting things done that will make a guest experience positive.
– All Windows/doors – cleaned
– All internal and external light globes are working.
– Ovens and microwaves are thoroughly cleaned.
– Dishwashers are thoroughly cleaned.
– BBQ's are clean and ready to use.
– All gas bottles are checked and refilled.
– Cobwebs are removed internally and externally.
– Linen is washed and fresh.
– Lawns and gardens maintained.
– Gutters are cleaned out
– Smoke alarms are checked and working – 'detector inspector'
Additional Recommendations:
– Washable bedding – doonas
– New pillows and pillow protectors
– Fresh doona covers & pillow slips
– New underlays for beds
– Is your home and contents insurance up to date?
Recommended Suppliers:
– https://www.spotlightstores.com/bed
– https://www.kmart.com.au/category/home-&-living/home-by-category/bedding/251091
– https://www.target.com.au/c/home/bedroom/W110714
– https://hotelproductsdirect.com.au/index.php?route=product/category&path=246
– https://www.sheridanoutlet.com.au/bedroom/bed-linen.html?gclid=EAIaIQobChMI4d-Q17CT5QIVQg4rCh1U6QstEAAYASAAEgIVBvD_BwE&gclsrc=aw.ds
– https://hotelhome.com.au/?utm_source=edm&utm_medium=email&utm_campaign=ready_for_a_spring_clean_2019
– https://www.bedbathntable.com.au/
UNDER CONTRACT
– 8 Sparrow Avenue, Anglesea
Looking forward to seeing you at the open for inspections or private appointments. Have a lovely weekend.
Regards
Regards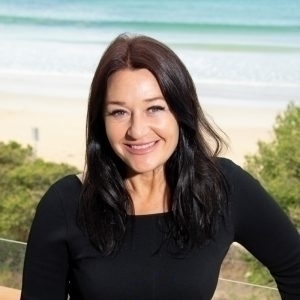 Kellie Saddington
Ph: 0488 980 994
kellie@greatoceanroadrealestate.com.au