It was quite scary yesterday putting my fire plan in place, being surrounded by bush it's really the first time I've felt the vulnerability of the entire state of Victoria being on watch. I was so happy when that cool change came through knowing we were safe for now, I loved opening up the doors and windows to let the fresh cool air flow through. I sat down to enjoy a lovely chilled beer and looked outside and it appeared some friends had the same idea, a testament to the hot day a family of kangaroos, 2 cute little ones had found my bird bath and drank it dry! I invited them to stay for dinner, which they did – enjoying the green grass and munching away for hours.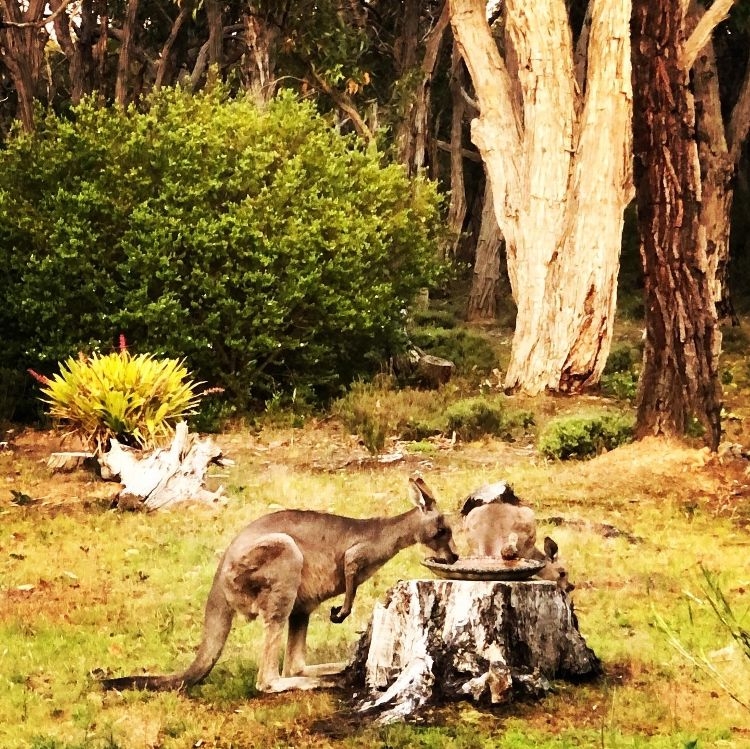 Footage appeared this week of a woman saving a koala, grabbing it from a burning tree, she literally took the shirt right off her back to grab it. Whilst it screamed in pain, sprinkled it with water and took it to safety and animal hospital, it is heart wrenching to watch – get a tissue!
https://www.sbs.com.au/news/woman-who-saved-koala-from-bushfire-with-her-own-shirt-hailed-as-hero#:~:targetText=A%20woman%20who%20was%20filmed,the%20Port%20Macquarie%20Koala%20Hospital.
We forget about all the wildlife and livestock that get caught in bushfires and it's tragic they don't have the resources we do to know where to escape. So many of these circumstances highlight situations we hadn't thought of, but also through these very sad stories, often there are many beautiful ones of humans doing the most amazing courageous thing in the face of adversity. If you happen to come across an injured animal please find the below link. I recently found a bird with a broken wing and contacted Jason Cichocki on 0422048557 – he was amazing! https://www.surfcoastanimalrescue.com/
A huge thank you to the many property owners that contacted us after the blog last week to get assistance with getting their properties cleaned up for summer and being prepared for days like yesterday! Our trades are just about fully booked with work for the next few weeks, so time is definitely of the essence.
In exactly 4 weeks' time, we will be planning for Christmas Day and Boxing Day which kicks off our super busy high peak holiday season, no surprise that our holiday properties are fully booked for this time of year. We have had fantastic new properties listed and because we have a 'wait list' for guests, have been able to secure bookings straight away for these owners.
Of course the many benefits of being a property owner along the coast is the flexibility to generate an income and revenue stream. We can provide sales appraisal, holiday and permanent so you can understand your financial options when purchasing a beach house!
We have had a very busy week with new listings coming on to the marketing in the next few weeks, so stay tuned for more information – we will give you a sneak peek into these next week in the blog!
All of our properties can be viewed by private inspection outside of the advertised open for inspection times.
Have a great weekend.
Regards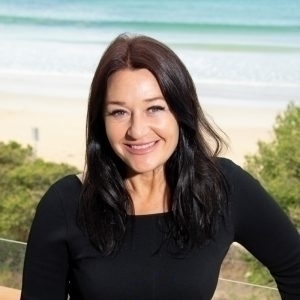 Kellie Saddington
Branch Manager
Ph: 0488 980 994