Secondary to our health and family, friends & pets, our home has never been more valued before ever in our lives! As we go into lock down, the spaces we surround ourselves in have become crucial for our well-being. My second week working from home, I've experienced more time on my hands to reflect on so many things but none more in my face as my environment.
I've always been an advocate for sunshine, fresh air and the ocean but now it has actually been put on the table as a medical benefit in healing. I couldn't remember the last time I sat in silence outside with rays of light penetrating my soul and simply listening to the birds and breeze rustling in the trees.
I celebrated my birthday on my own on Monday, which couldn't have been more different from the 50th extravaganza of last year in Bali with my bestest, dearest friends. I was so glad now that I took that opportunity to have that once in a lifetime experience. I have never been alone on my birthday, so although not feeling the best, I took my dog to the beach, swam in the sea and then topped off my day with a champagne and thought about how blessed I was to even be able to do that when so many people in the world can't. I think it was the first day ever, I was able to speak to every friend that called, reply to all the messages and enjoy the cake that Sharlene had thoughtfully dropped to my door along with flowers from the team. These gestures that we take for granted are now so very much appreciated and looked upon in a different light.
My beautiful mum, I have been unable to visit because I have been unwell and now as of today, the aged care facility has gone into lock down for two weeks. I'm devastated I can't see her in her most vulnerable state, given she has Alzheimer's disease she won't understand why suddenly, I'm not there and that really breaks my heart. I know our aged are the most at risk and so I support the decision to protect them, doesn't it make it easy though.
With everyone so worried about their pantry, in time the focus will shift to the future and how we can live our best lives. How we can love better, communicate more effectively, be kinder and improve our overall being. As much as these are unprecedented times, one thing will never be underestimated and that is the natural beauty of our coastline and country. The friends and family we choose to share our homes with and how we can make the best of unfolding circumstances.
Whilst it all seems terribly tough, there will be silver linings so make sure you see the rainbow after the storm.
A huge thank you to Sharlene Day, who has been absolutely unbelievable in running every department in the office and as usual taking it all in her stride without so much as a complaint. Also to Simon Taylor our Property Manager, who is fairly new to our team and yet been thrown in the deep end as the phones have run off the hook with holiday enquiries, cancellations, bookings and questions we are still learning how to answer.
We will be selling beach houses, dreams and lifestyles, you really should come and see if you want in on those wonderful things!
Have a wonderful weekend, enjoy every second. We look forward to seeing you at the open for inspections and private appointments.
Kind regards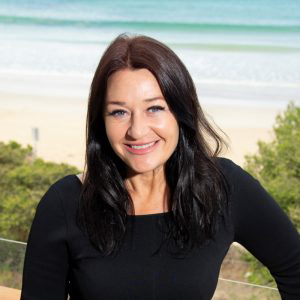 Kellie Saddington
OPEN FOR INSPECTIONS
43 Fraser Street 10.30 – 11.00
17 Pickworth Ave 12.00 – 12.30
31 Great Ocean Road 2.00 – 2.30
290 Gundry's Road Bellbrae 2.30 – 3.00
Open For Inspections Instructions
Please abide by the following when entering a property:
DO NOT enter the property if:
You have returned from overseas in the past two weeks
You are unwell or have a fever
You have come into contact with someone experiencing flu-like symptoms
As per the Health Department guidelines, please maintain a distance of 1.5 metres from others. Please avoid physical contact, including shaking hands.
Please refrain from touching household items, such as door handles, cupboards and tapware, etc.
Registration will be required to enter.
If you cannot enter the property and are still interested, please call the agent and they will provide more information or alternate viewing options.